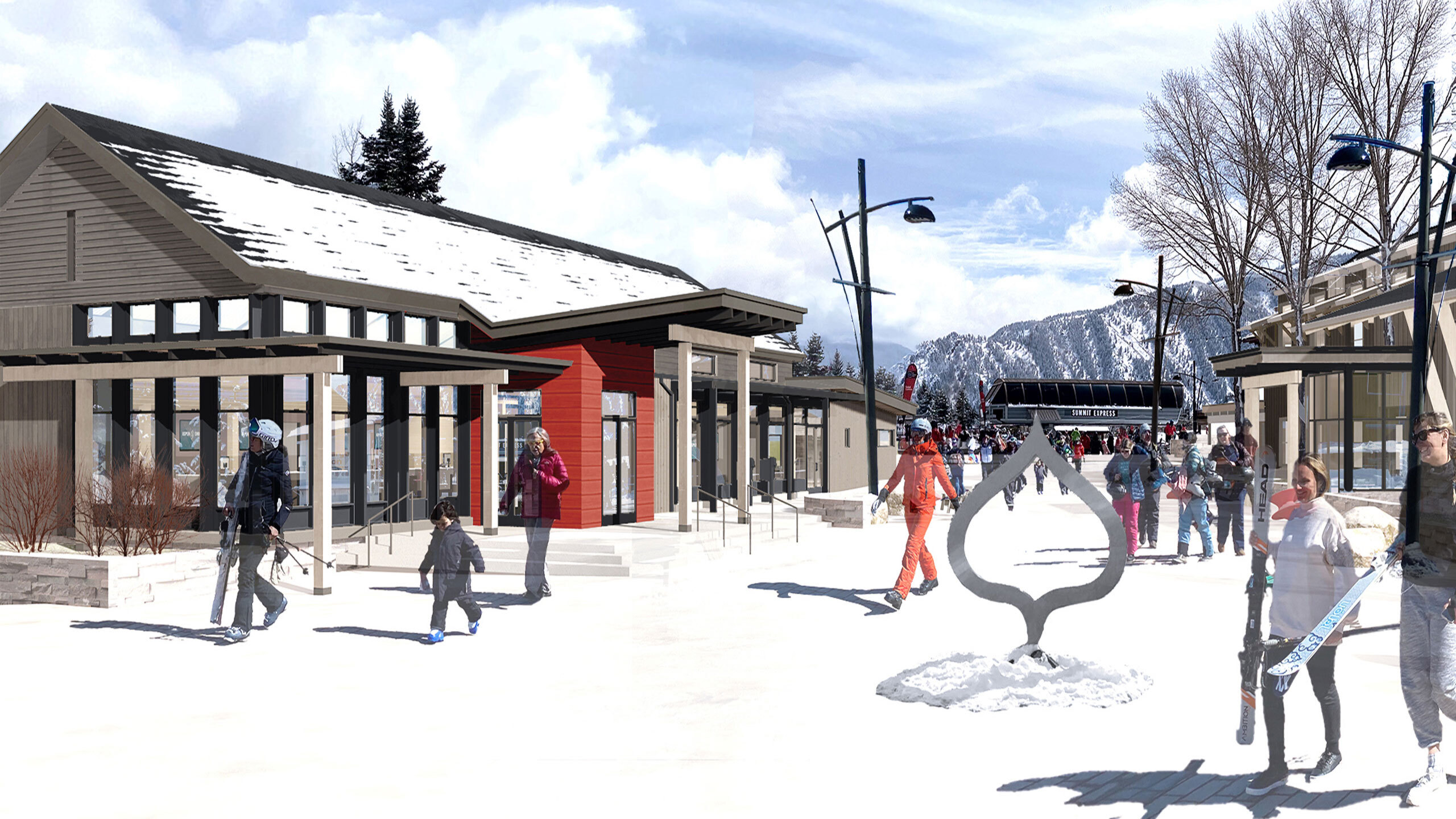 Buttermilk Mountain, part of the four mountain destination resort of Aspen Snowmass, is located just west of Aspen and is the longtime home of the ESPN X-Games and the main hub for ski and snowboard beginners, children, and families.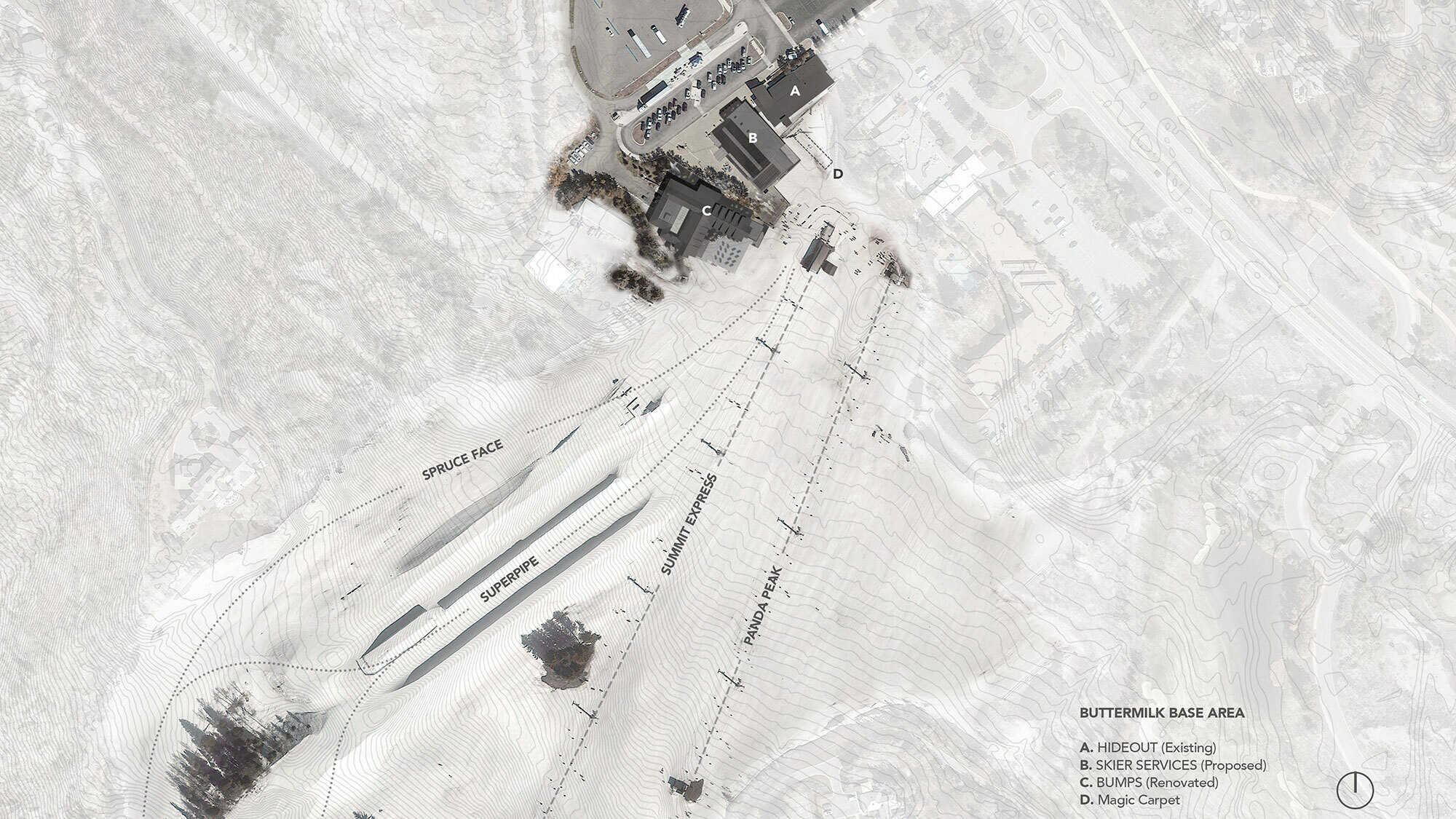 All Day Recess: To create a more cohesive guest experience, CCY Architects designed three buildings, Buttermilk Mountain Lodge (formerly called Bumps), Guest Services, and The Hideout, all integrated into the resorts' master plan, developed by longtime collaborator, DesignWorkshop. Collectively these buildings frame an outdoor pedestrian plaza, providing a more intuitive sense of wayfinding to the Summit Express chairlift.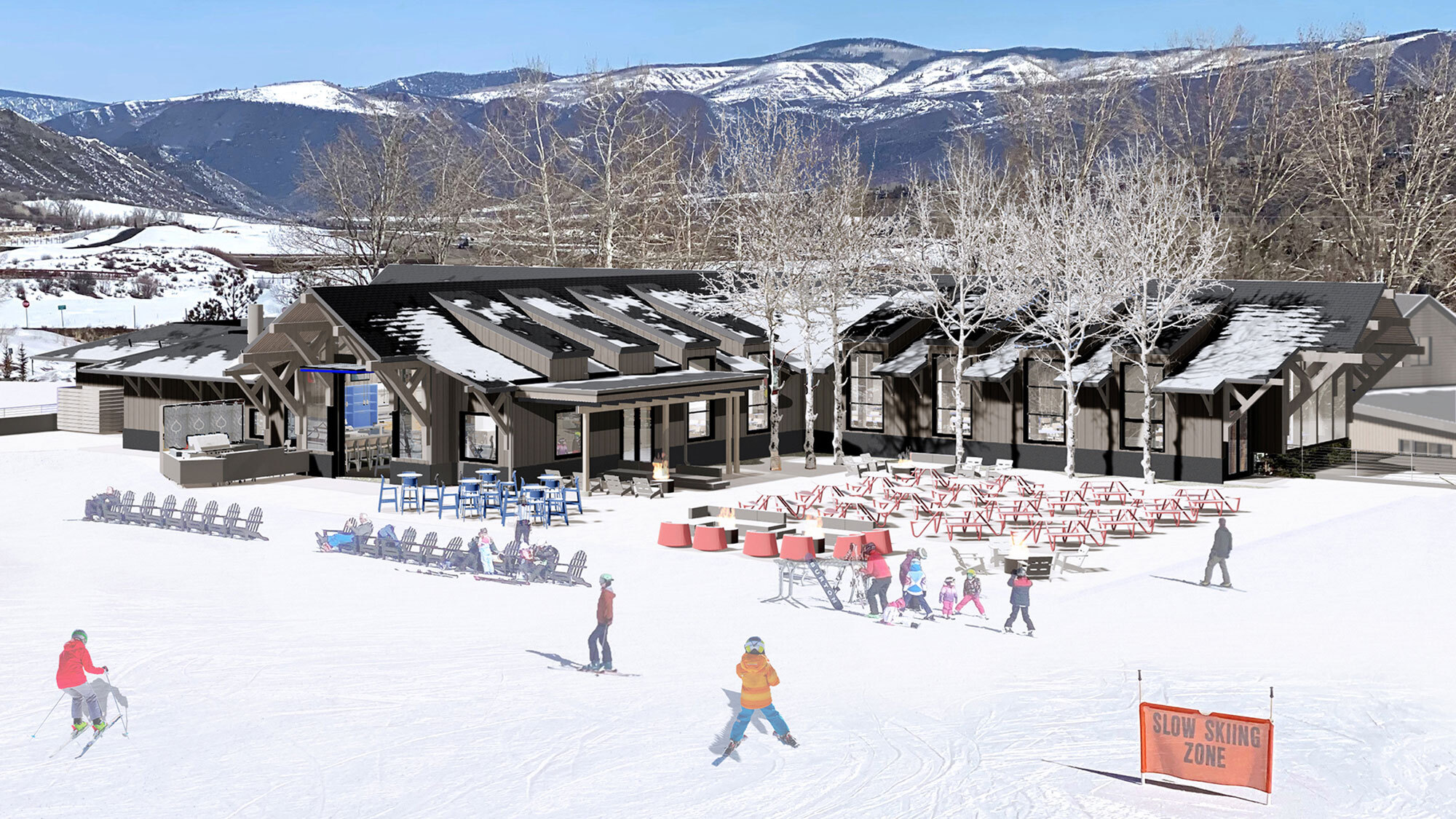 Originally designed and built in 1993, Buttermilk Mountain Lodge was extensively renovated to serve as a slope-side restaurant and bar with a dynamic interior for special events and weddings. The new Guest Services building will add a day lounge while serving as the primary hub for ticketing, retail, and rentals.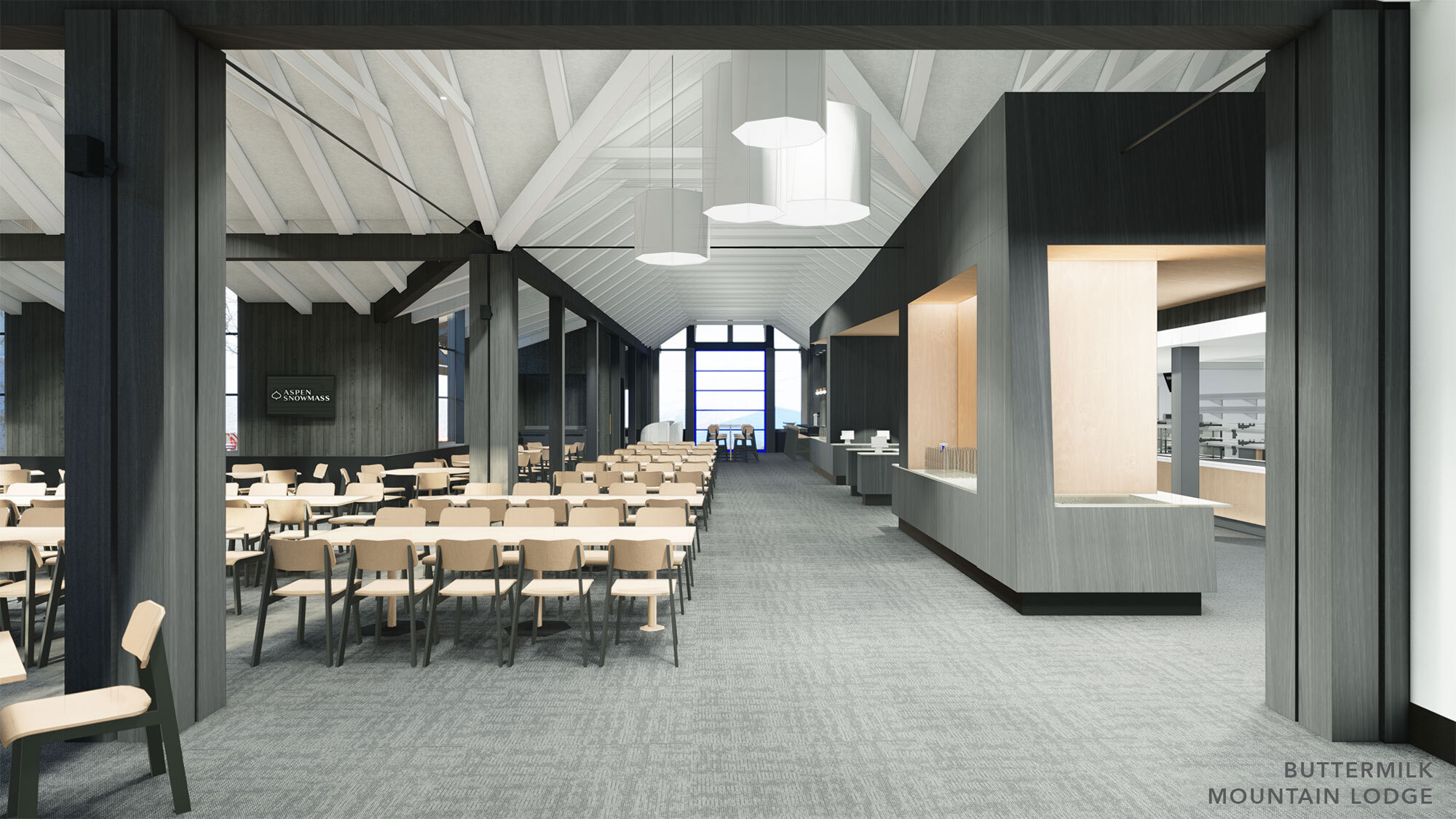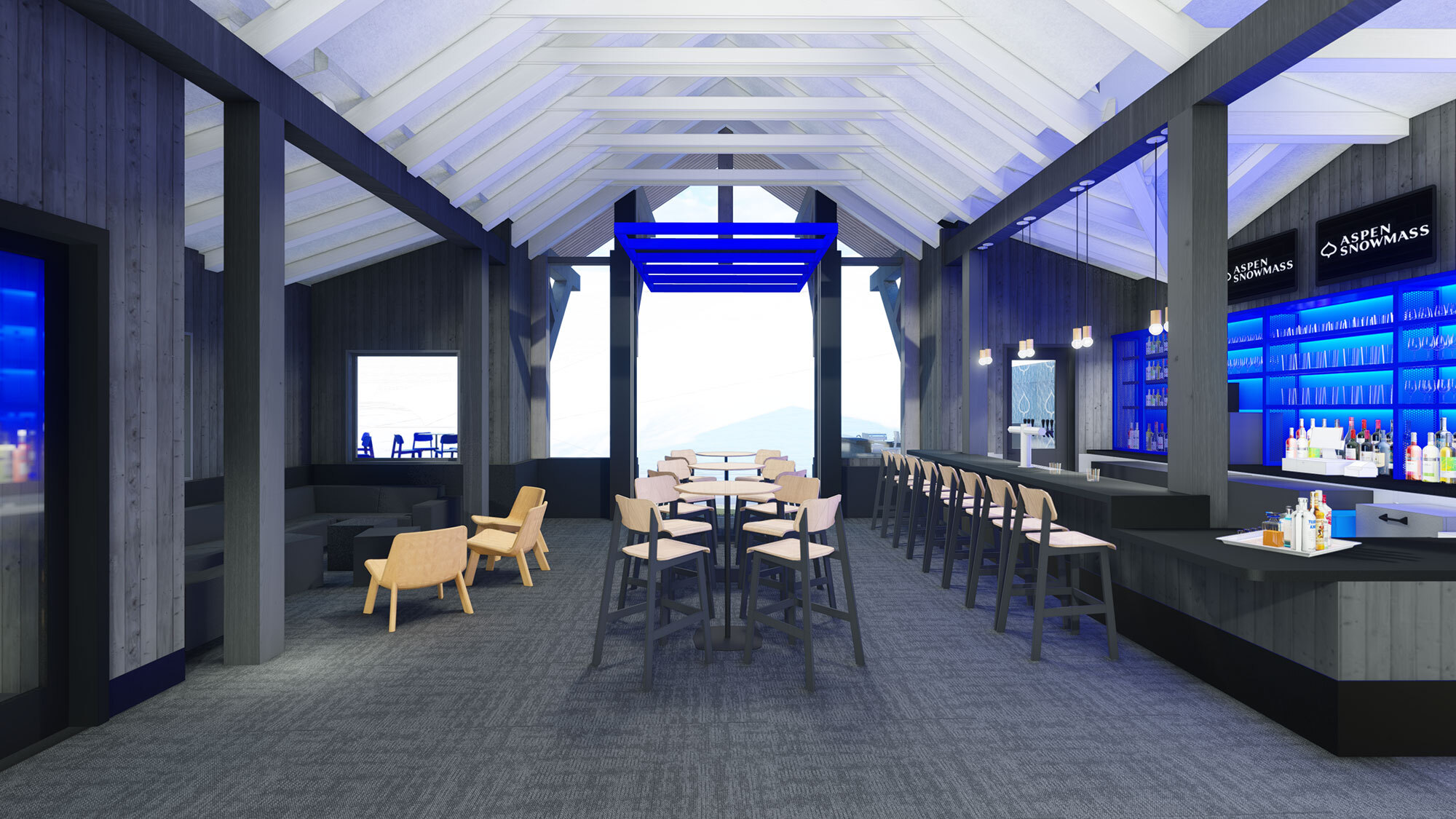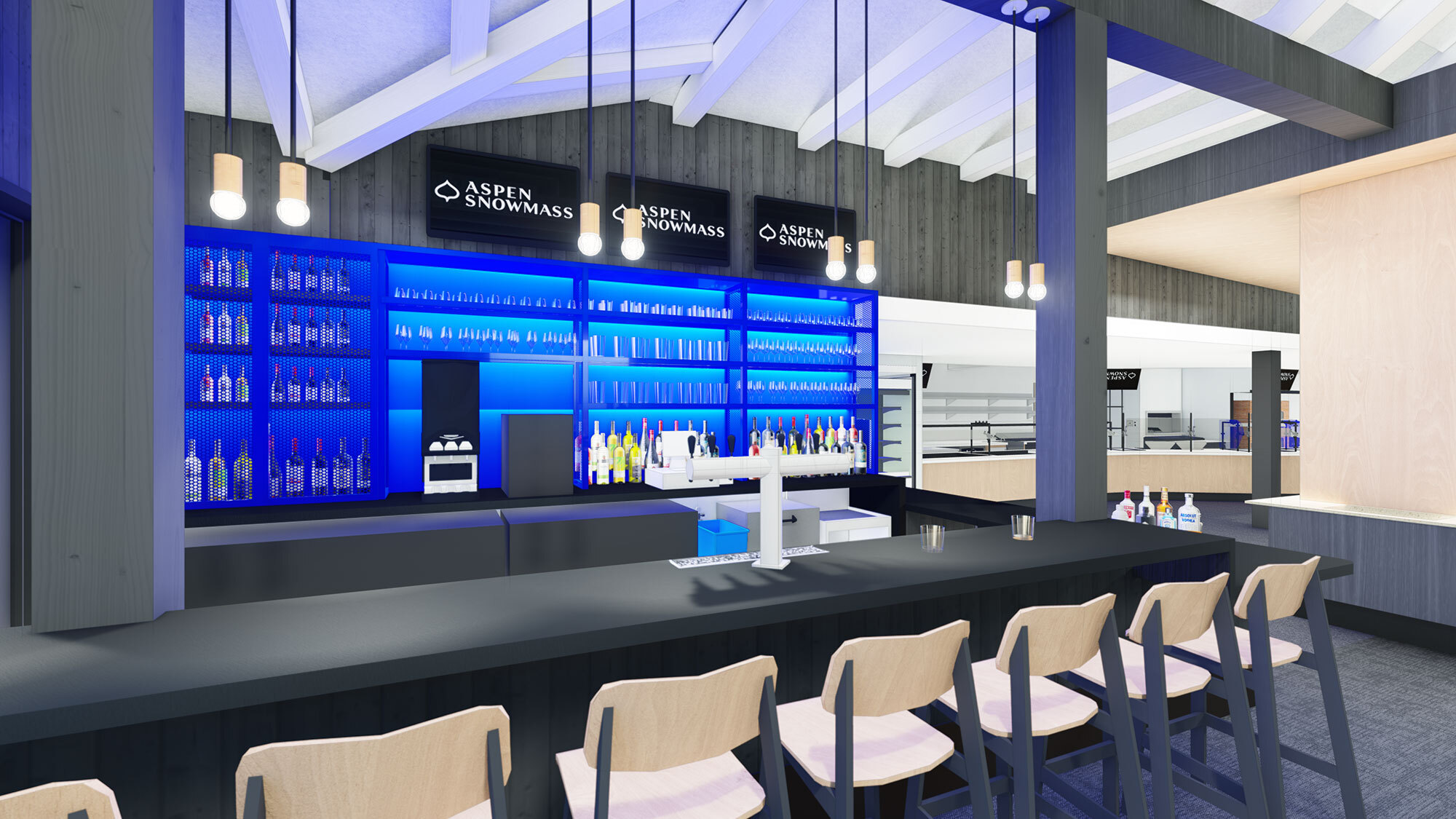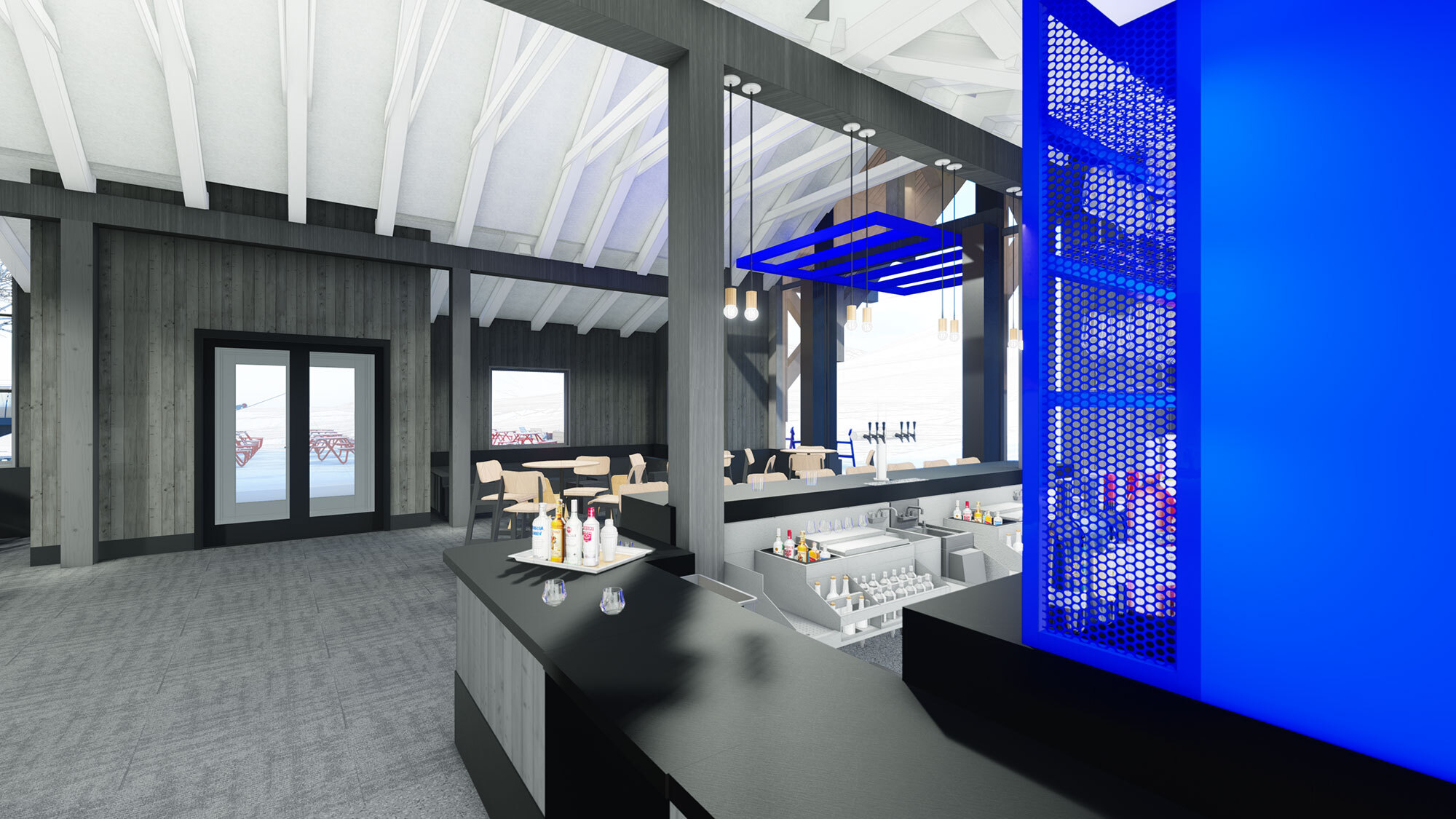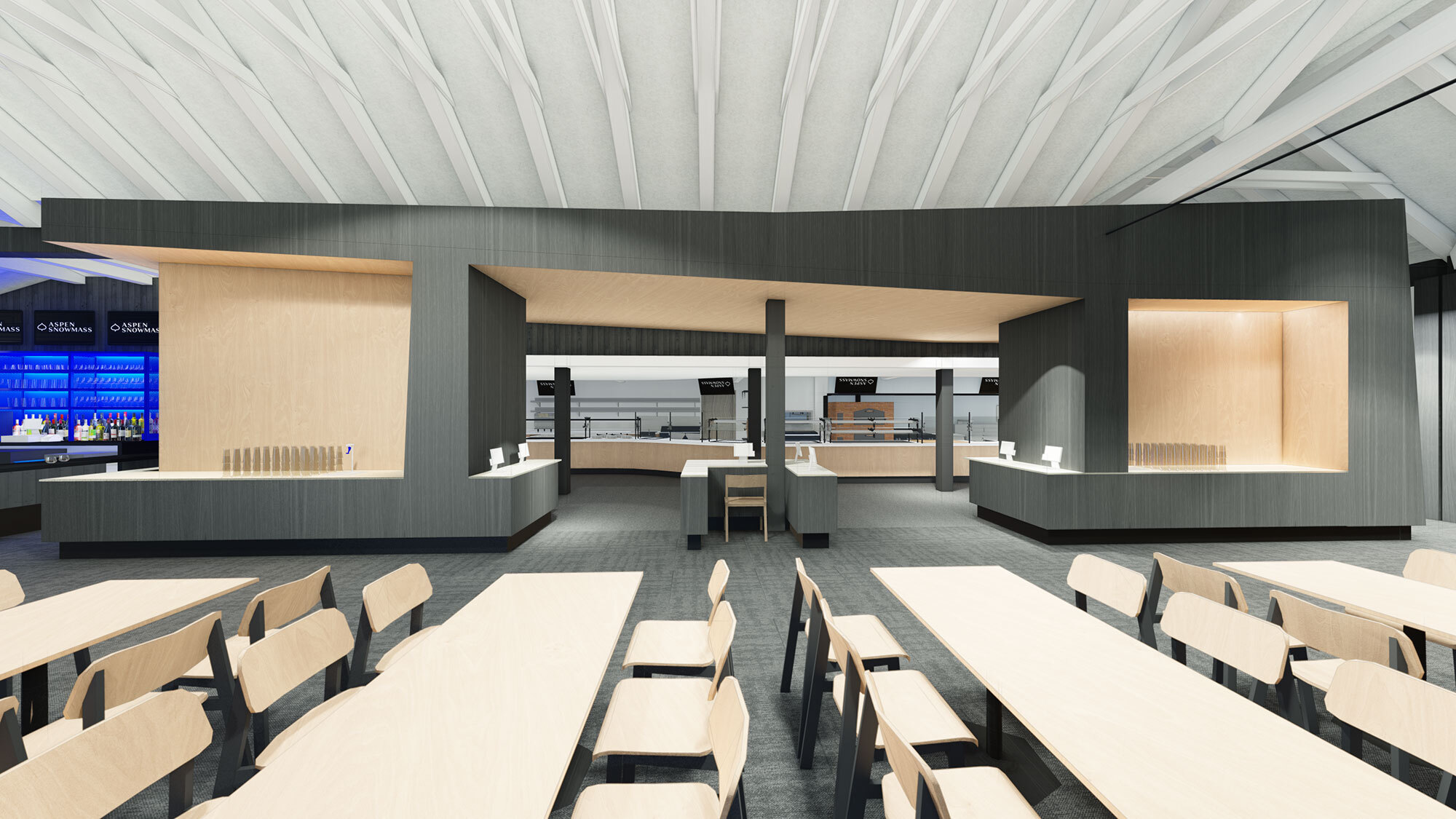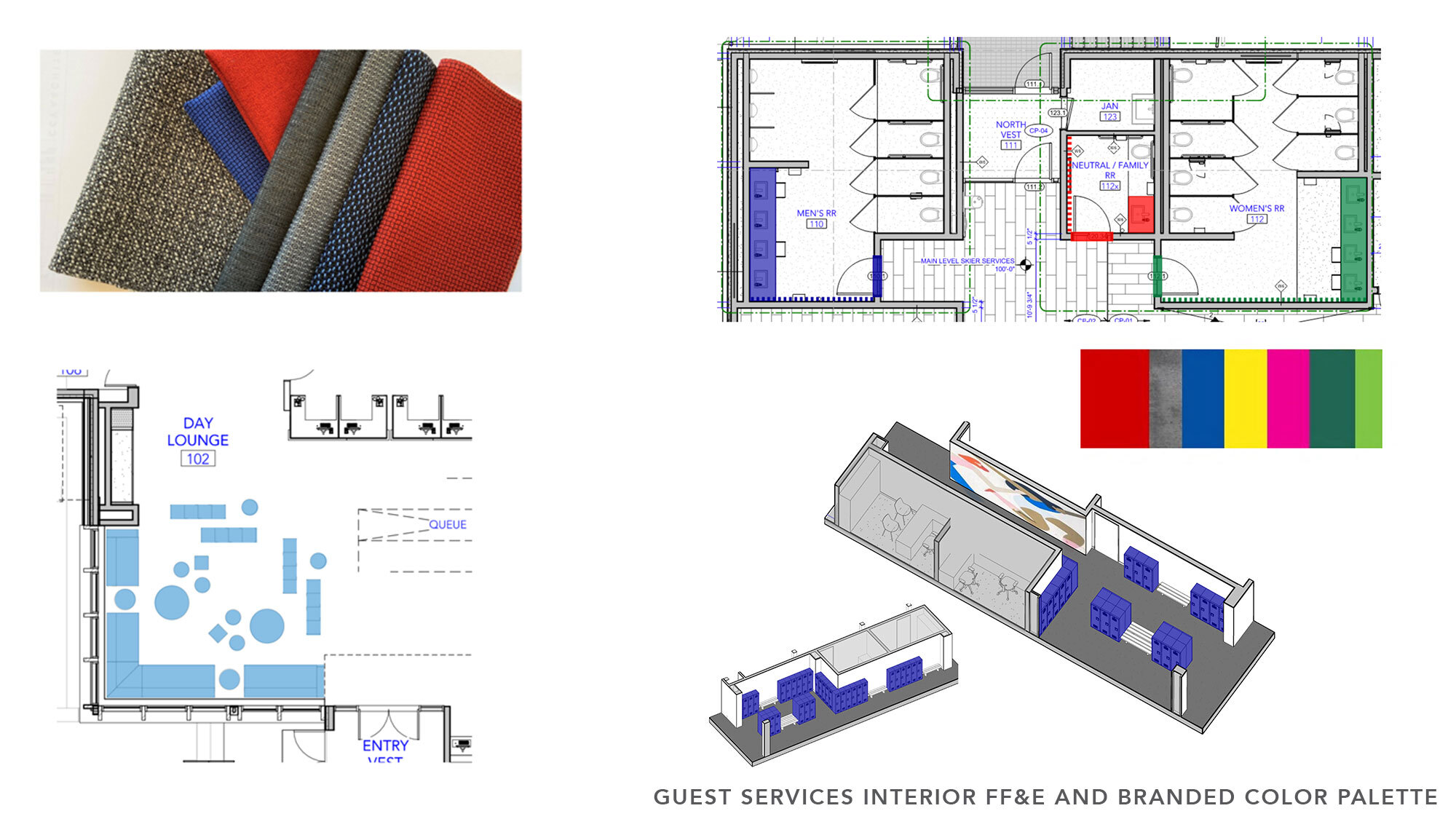 Inside Buttermilk Mountain Lodge and Guest Services, light and dark colored woods with white and gray accents provide a neutral backdrop, allowing the wayfinding, furniture, and retail displays to be accentuated in bold branded blocks of color.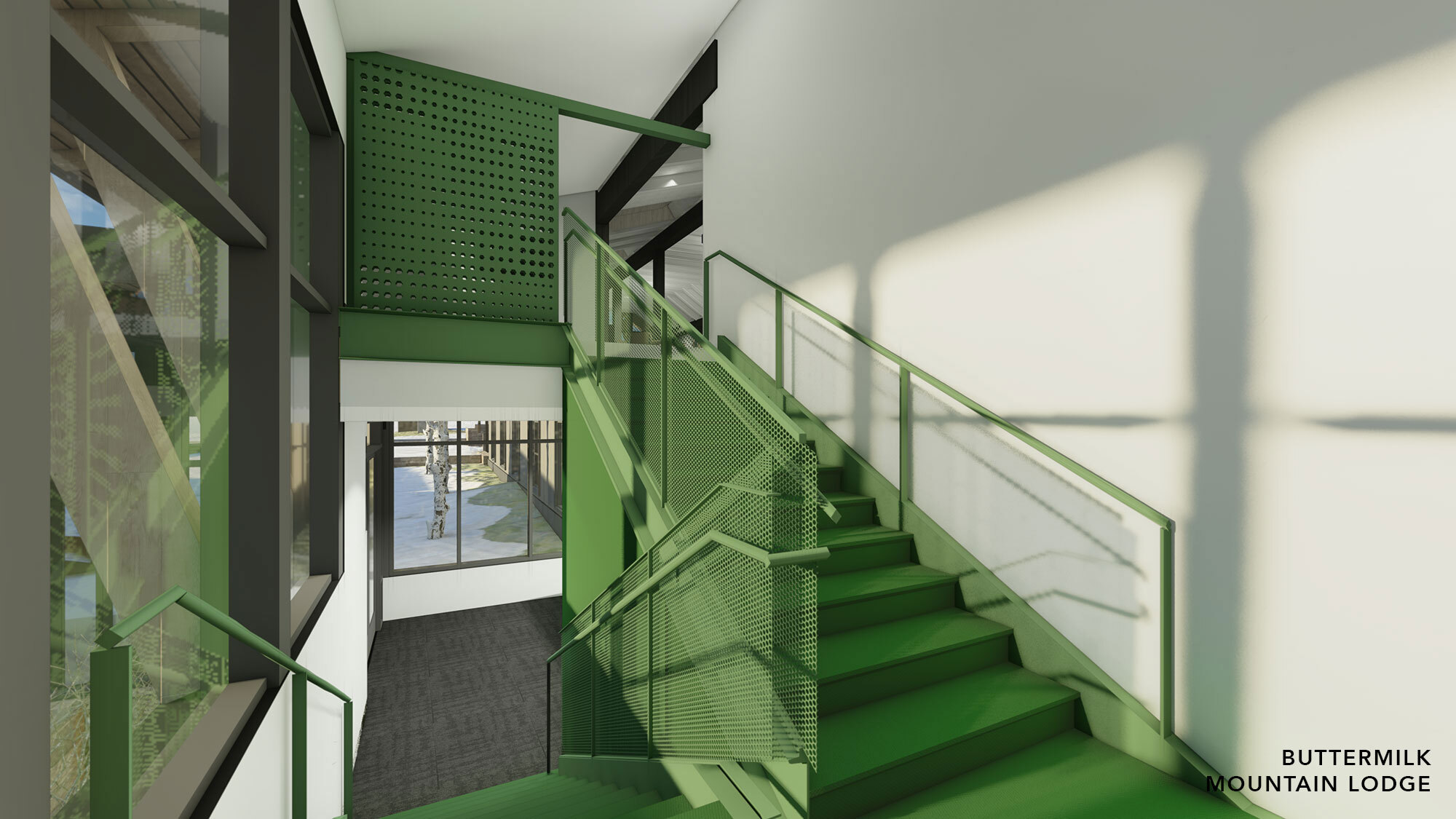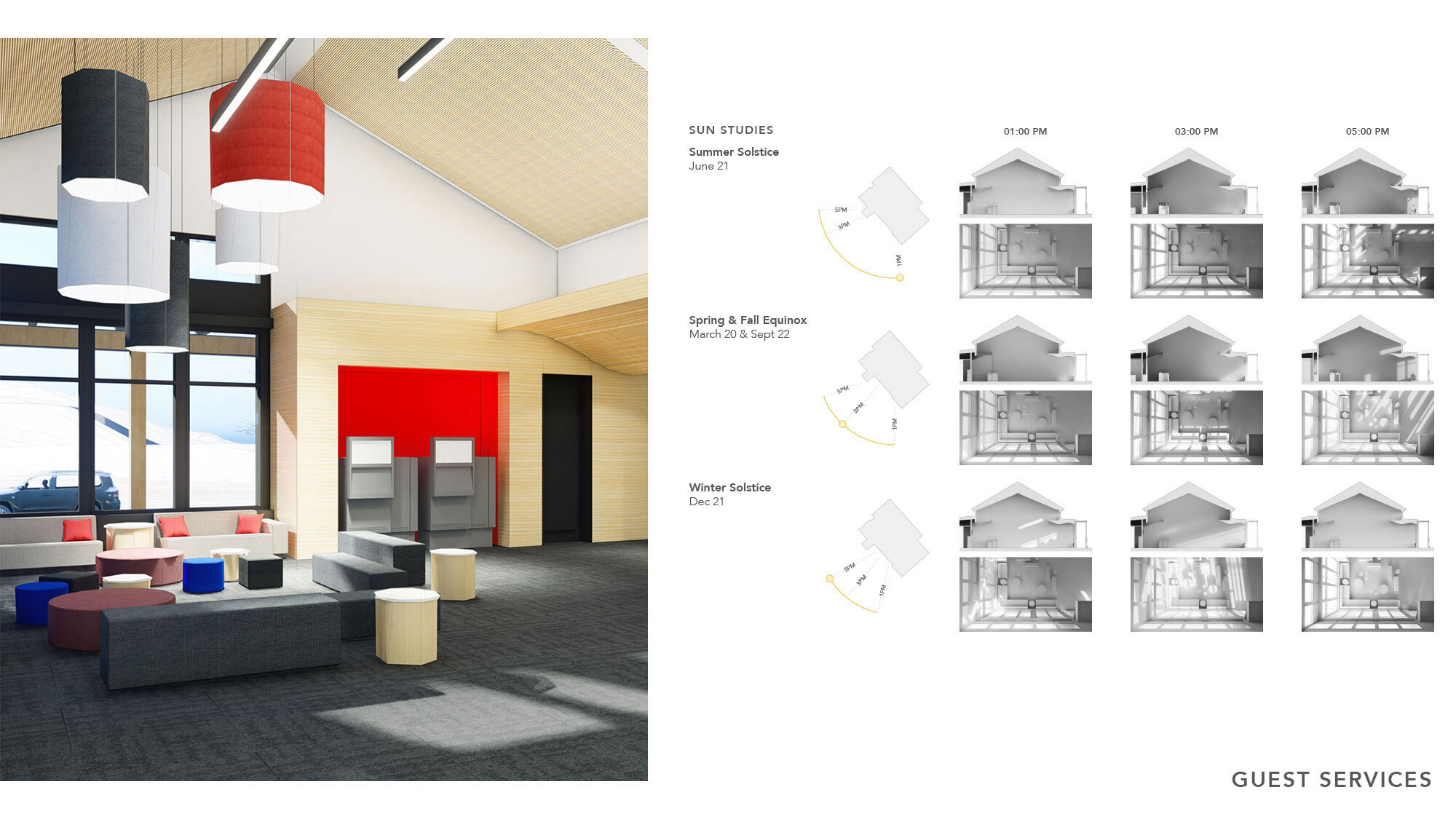 With an eye toward optimizing energy performance, sustainable design strategies generate efficient and high-performance buildings at Buttermilk.
Overall Project
All energy uses off-set by Elk Creek Mine Methane Capture Project in Somerset, CO
Super Insulated New Construction
Green Halo Program- 50% (Min.) Recycled | Land-Fill diversion
Connected to Mass Transit & Intercept Lot for Aspen Highlands
Buttermilk Mountain Lodge
Remodel ILO Tear-Down
Replacement Windows with .24 U-Value
HRV Ventilation
Kitchen Electrification In-Progress
Guest Services

Passive Solar
Performs 20% Better than Code
Minimal glazing on North Side
Light Shelves and Brise-Soleil at South Side
Air to Air Heat Pumps
Net-Zero Ready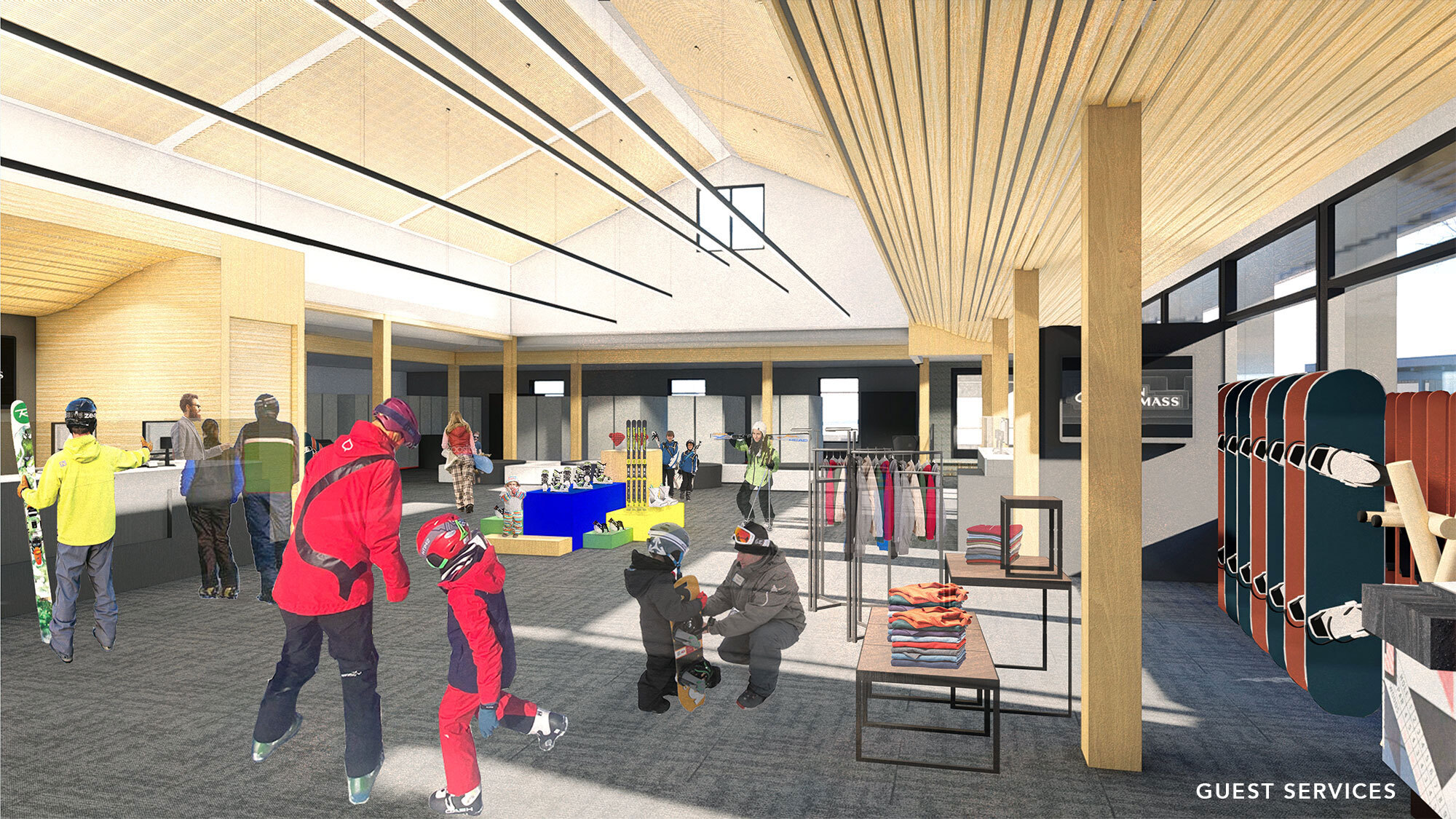 Project Size
Bumps: 21,500 SF
Skier Services: 9,700 SF
Primary Scope
Architecture, Interior Architecture, Interiors FF&E
Primary Materials
Wood Siding, Heavy Timber, Triple Pane Windows, Exposed Concrete, and Stone Masonry
Related Projects
Buttermilk Mountain, Colorado
Buttermilk Hideout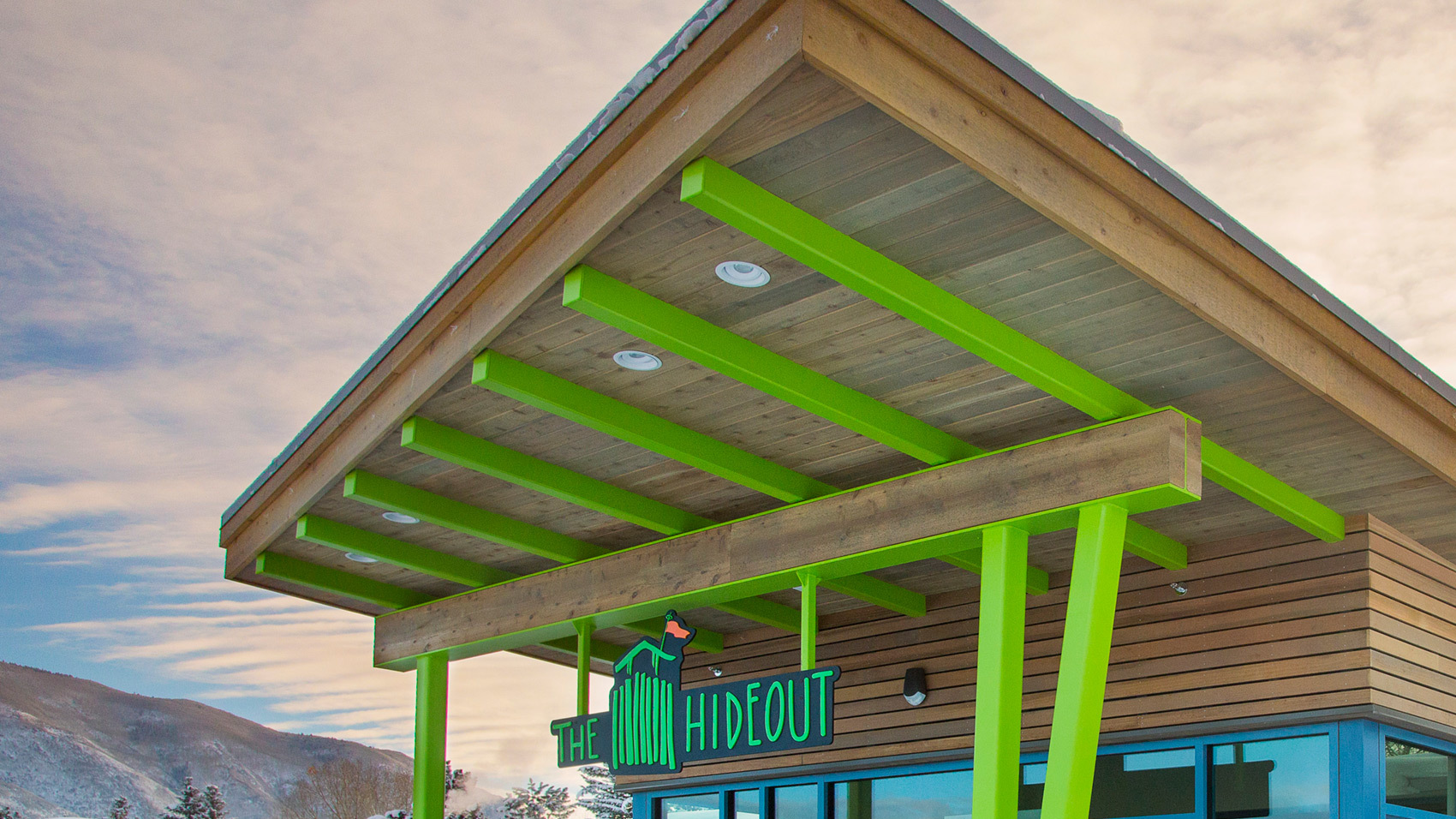 Snowmass Base Village, Colorado
The Treehouse: Kids Adventure Center