Evan Barrett, AIA
Associate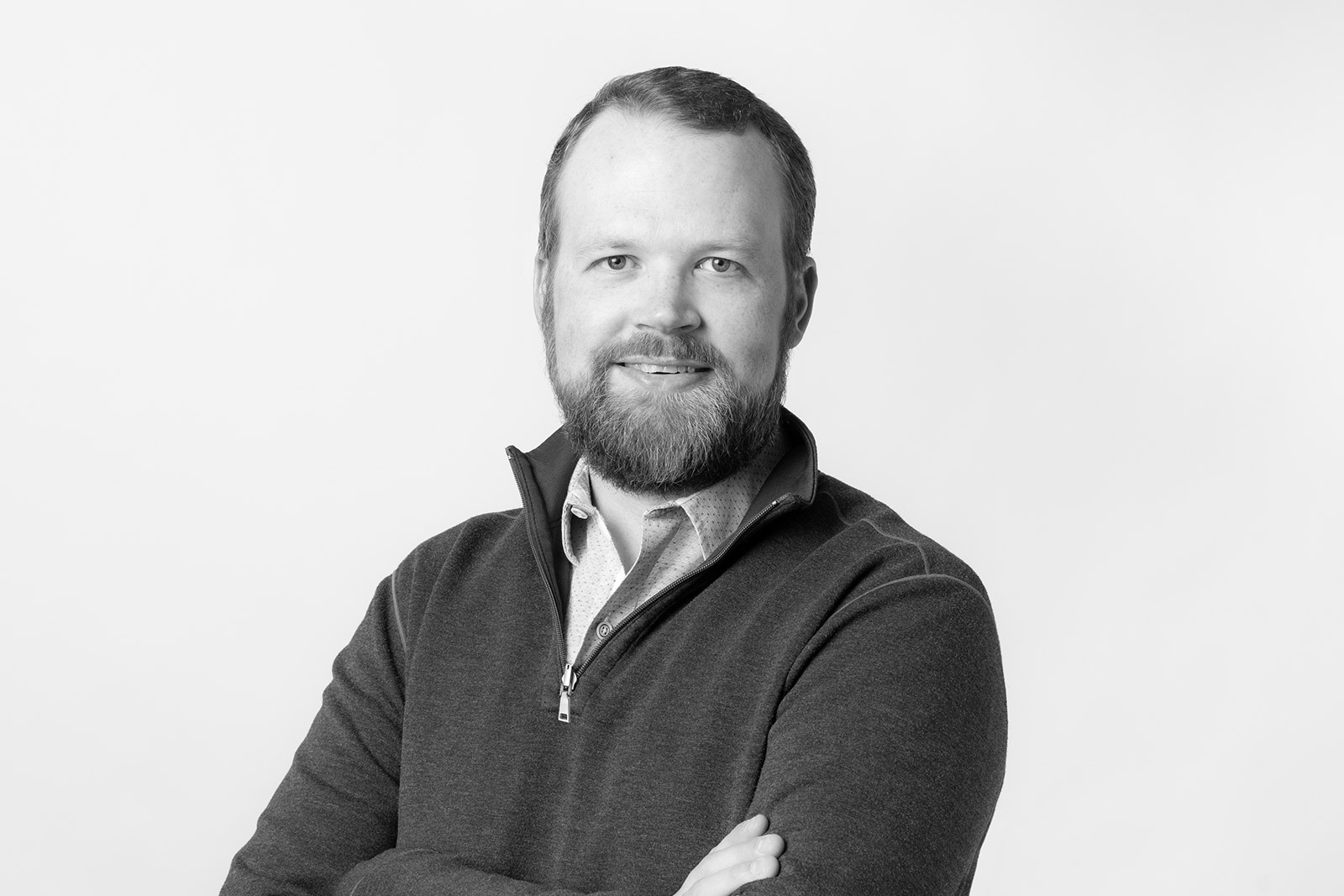 Evan's commitment to an integrated design approach is the result of his background in construction and his passion for deriving creative solutions. He approaches theoretical concepts with practical design expertise resulting in spaces that are functional and particular, suiting each client's needs and taste. He also brings technical experience to projects, being facile with multiple digital fabrication processes.
Evan has played an integral role on numerous residential projects, including the award-winning Victorian Music Box. He is also enthusiastic about green design and building practices. Evan has worked on a residence in conjunction with the Rocky Mountain Institute with a goal of achieving NetZero. He does ongoing research on green sustainability as part of an internal "green team".
He enjoys spending time outdoors connecting with nature or immersing himself in new cultures and experiences. In the past, he has lived in Seoul, South Korea, and Barcelona, Spain, along with having traveled to over 40 countries during his time as a semiprofessional ski racer. Evan continues to draw upon his cultural experiences and affinity for the natural world in his professional life.
Evan holds a bachelor's degree from Williams College in Massachusetts and a Master of Architecture degree from the Sam Fox School of Design at Washington University in St. Louis. He is a licensed architect in Colorado and an active member of AIA Colorado.