Telluride Transfer, located in the Telluride Historic District, is a mixed-use project that includes commercial use with affordable and free market housing. It is anchored by the Transfer Warehouse, a 120-year-old stone structure that will be repurposed as a community arts facility.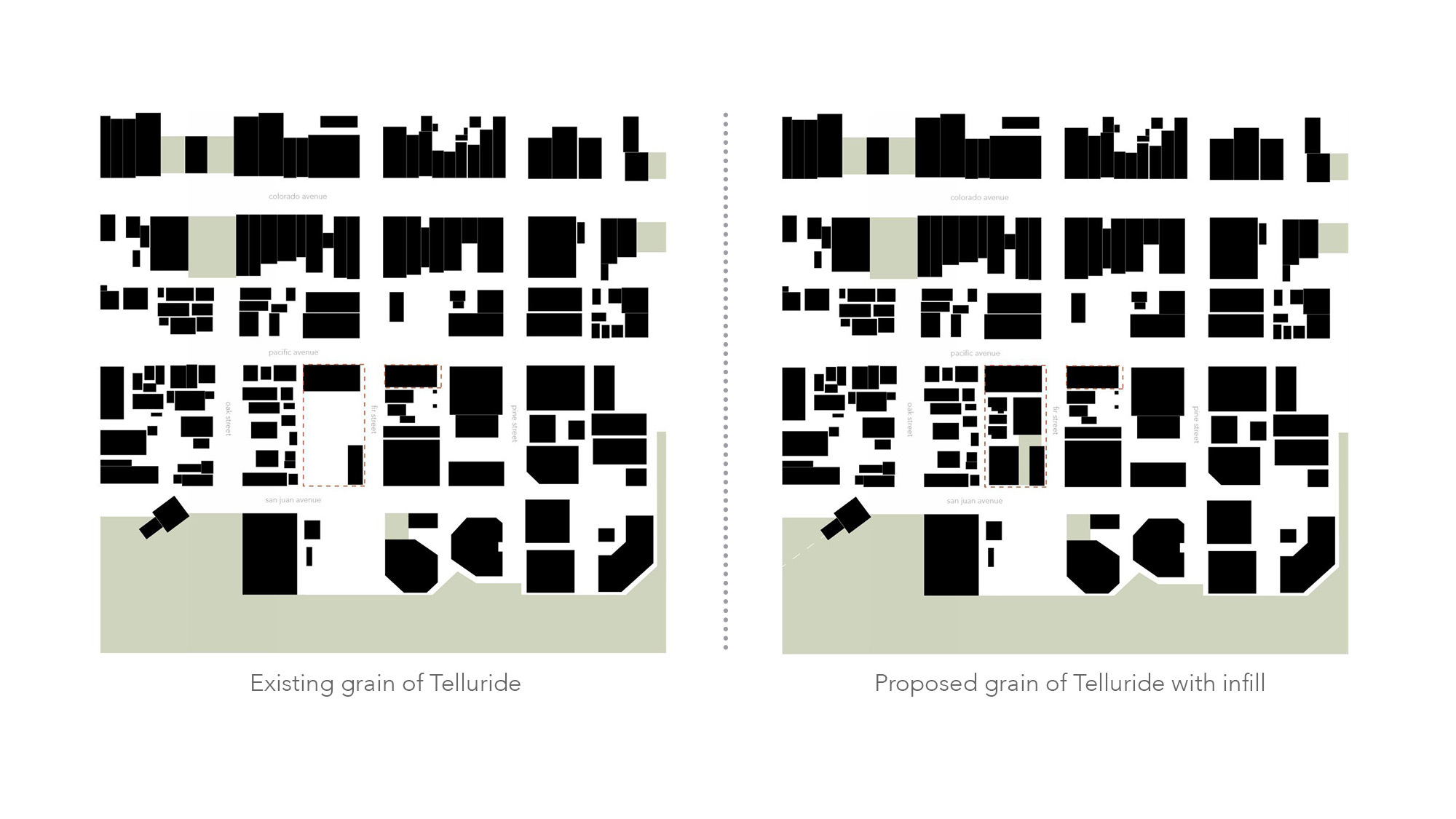 The key to unlocking the site, as well as approvals from a public process, is a site plan comprised of five distinct buildings. This strategy results in alleys throughout the site that create a permeable pedestrian-friendly site plan, establish a setback between new construction and historic buildings, and provide view corridors to the iconic peaks surrounding Telluride.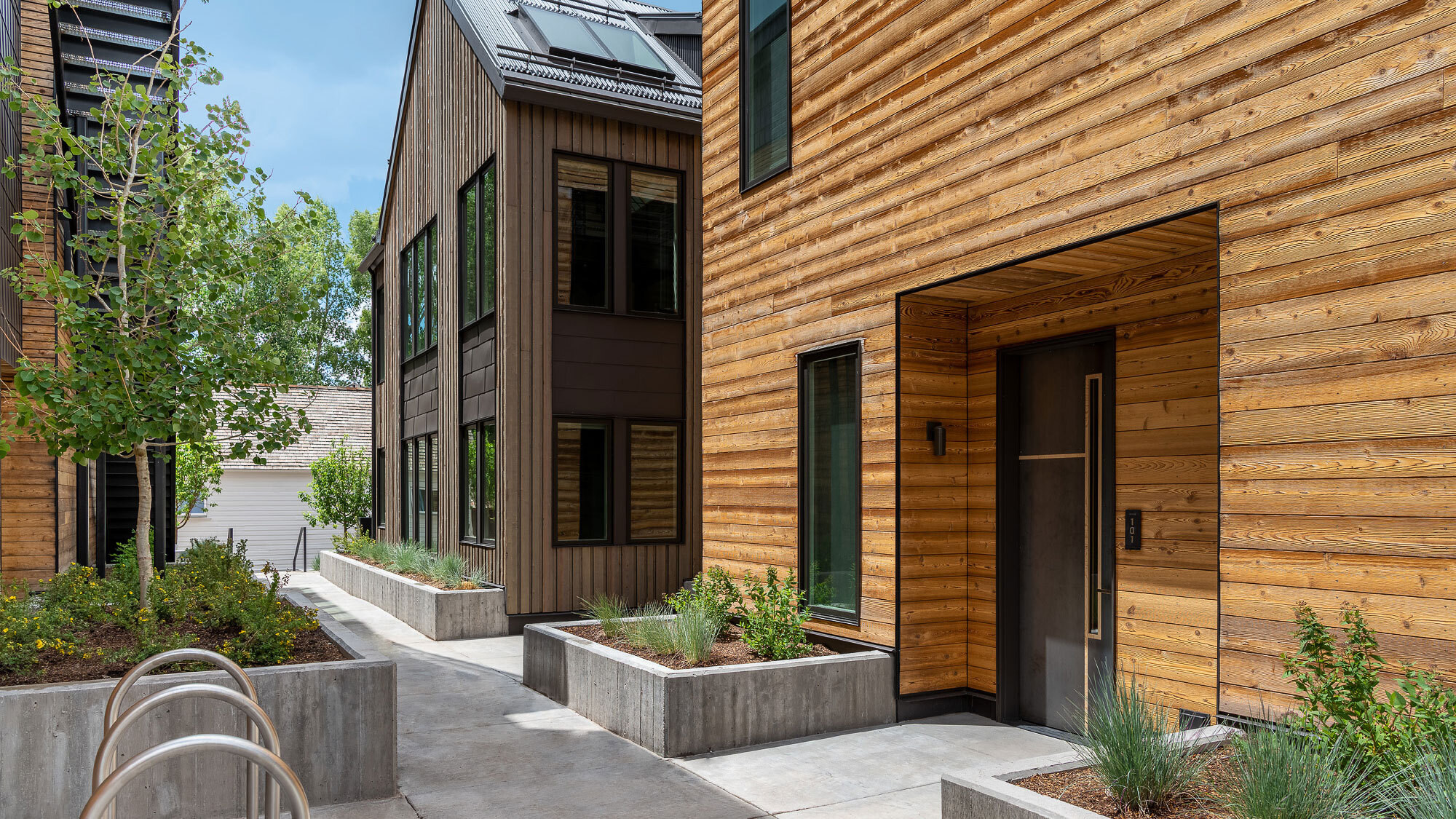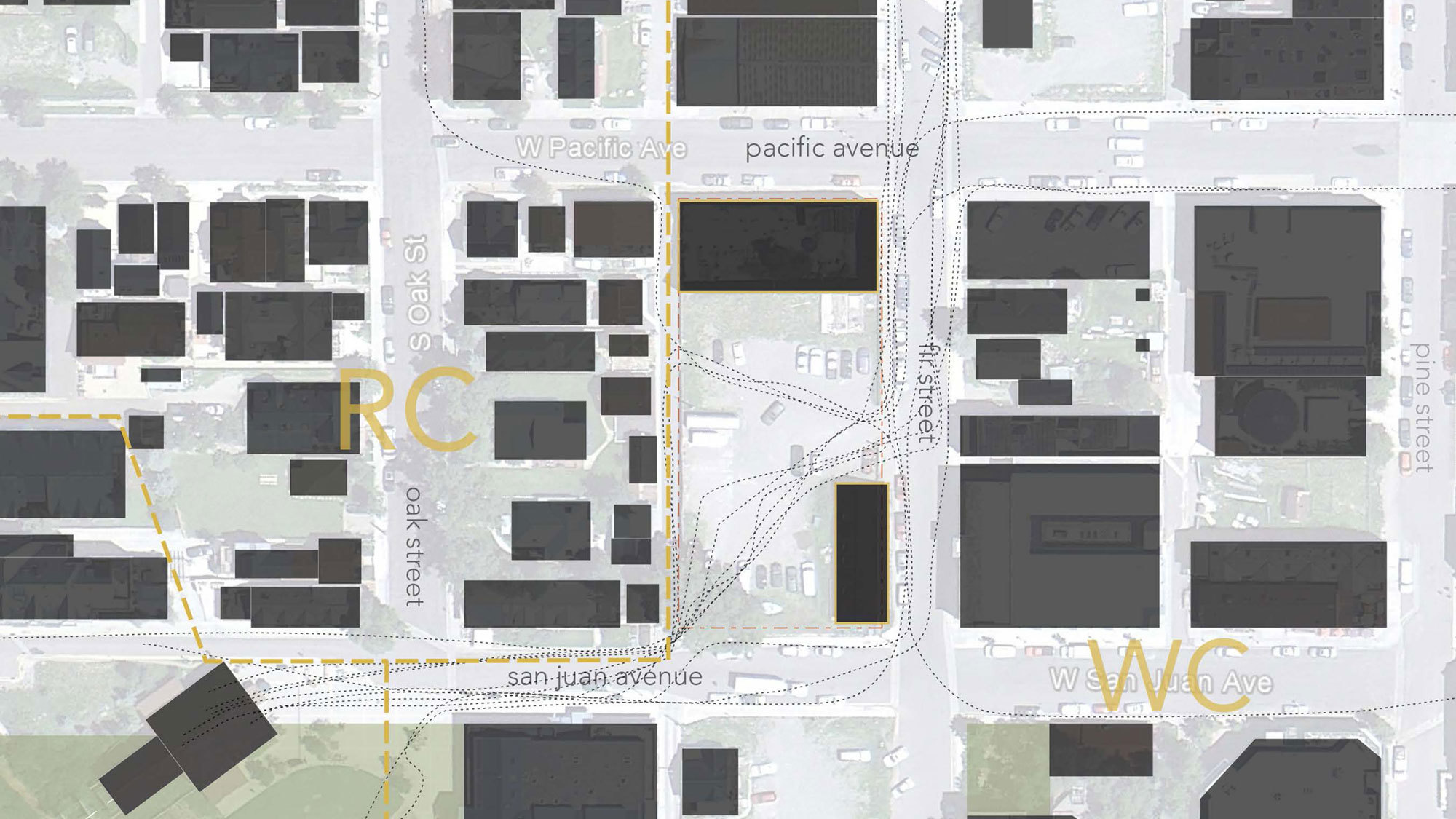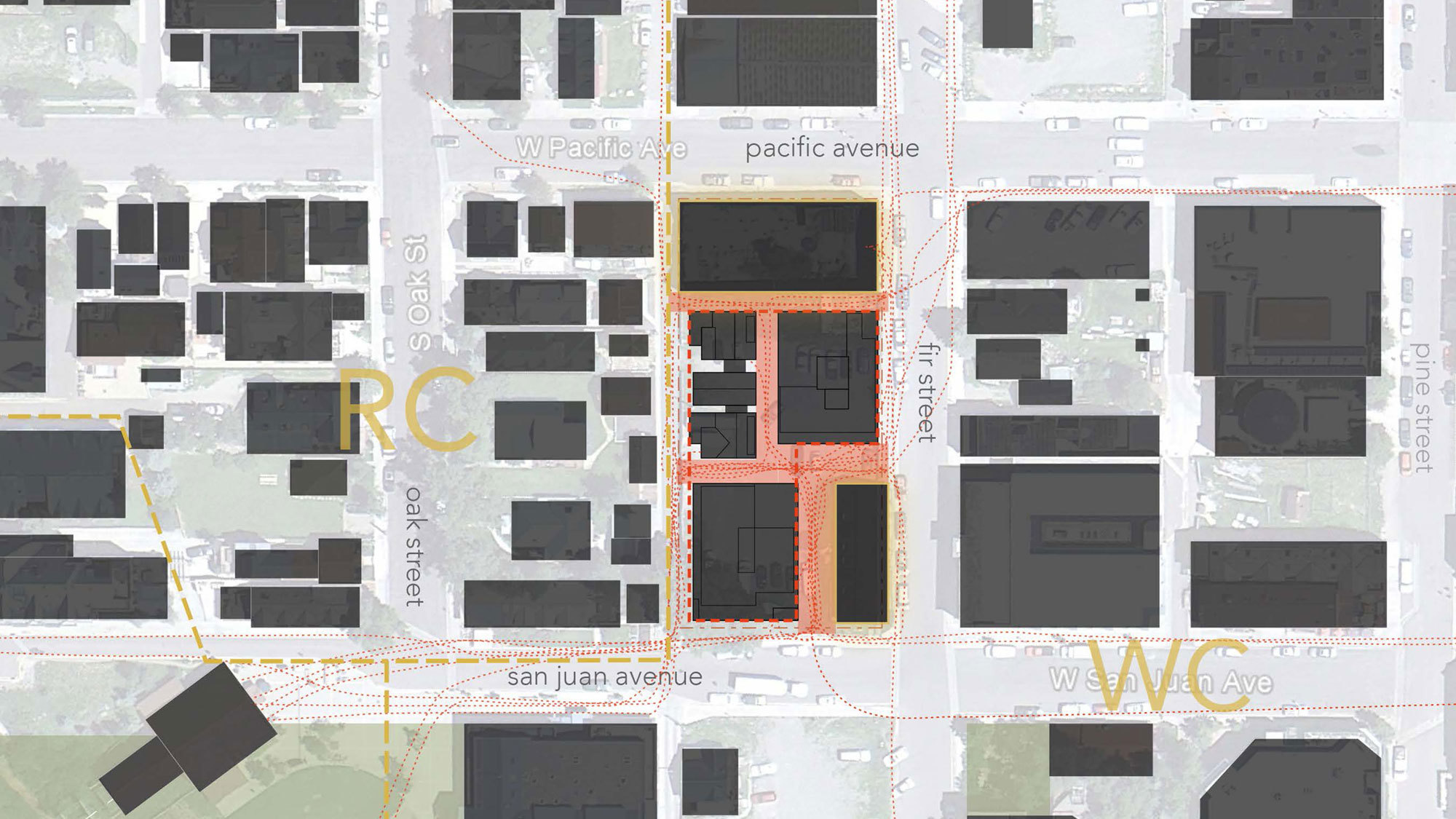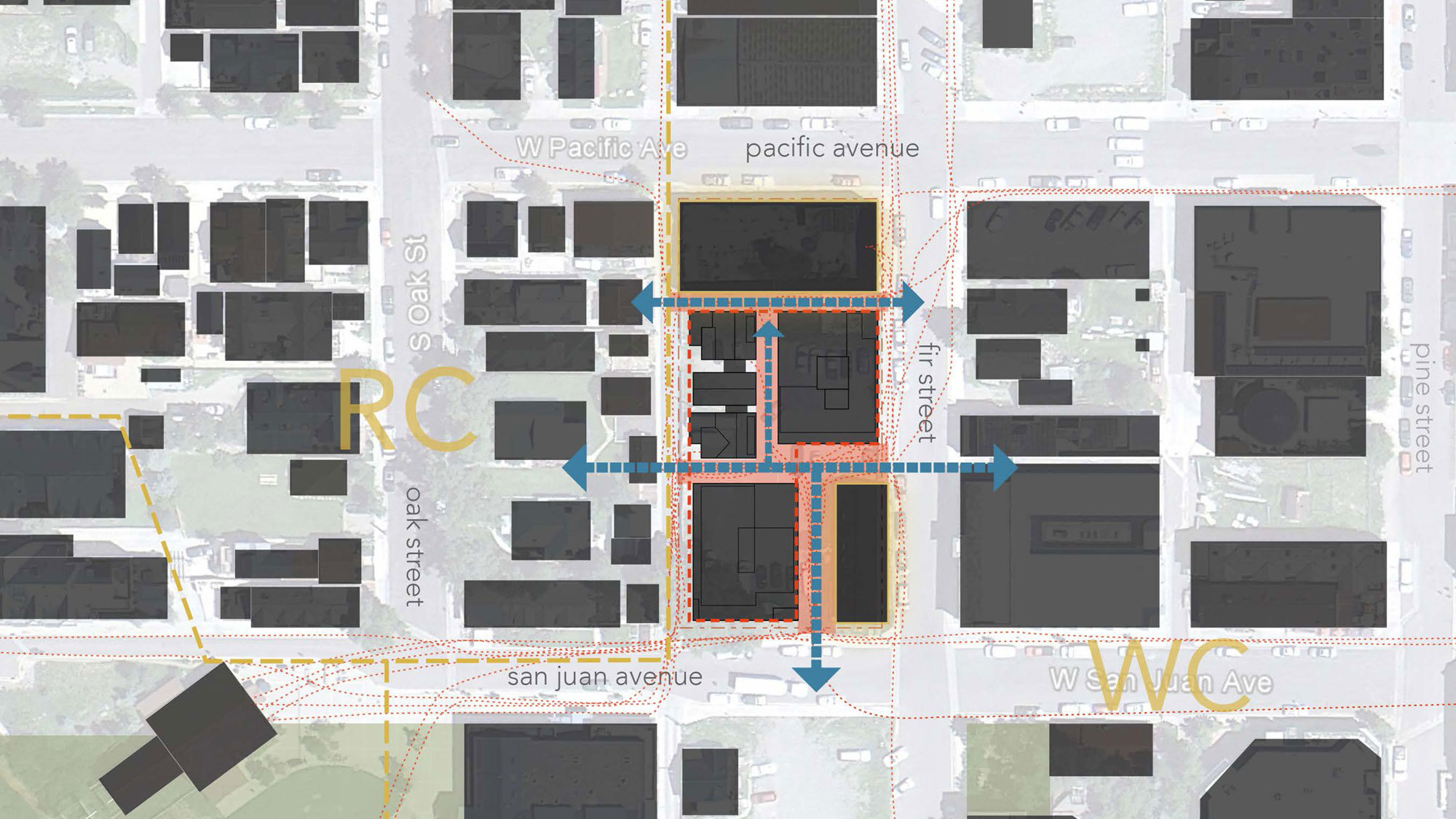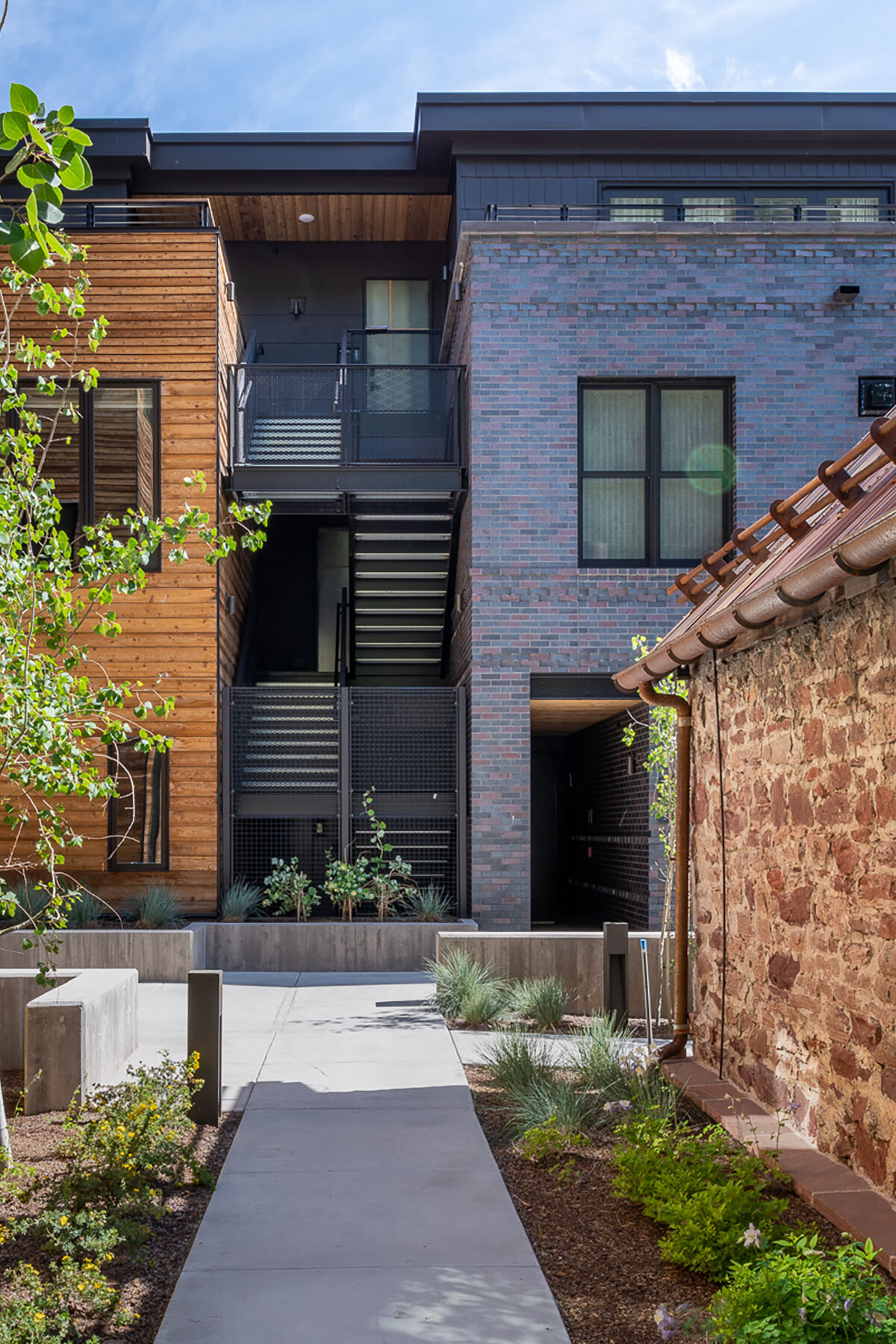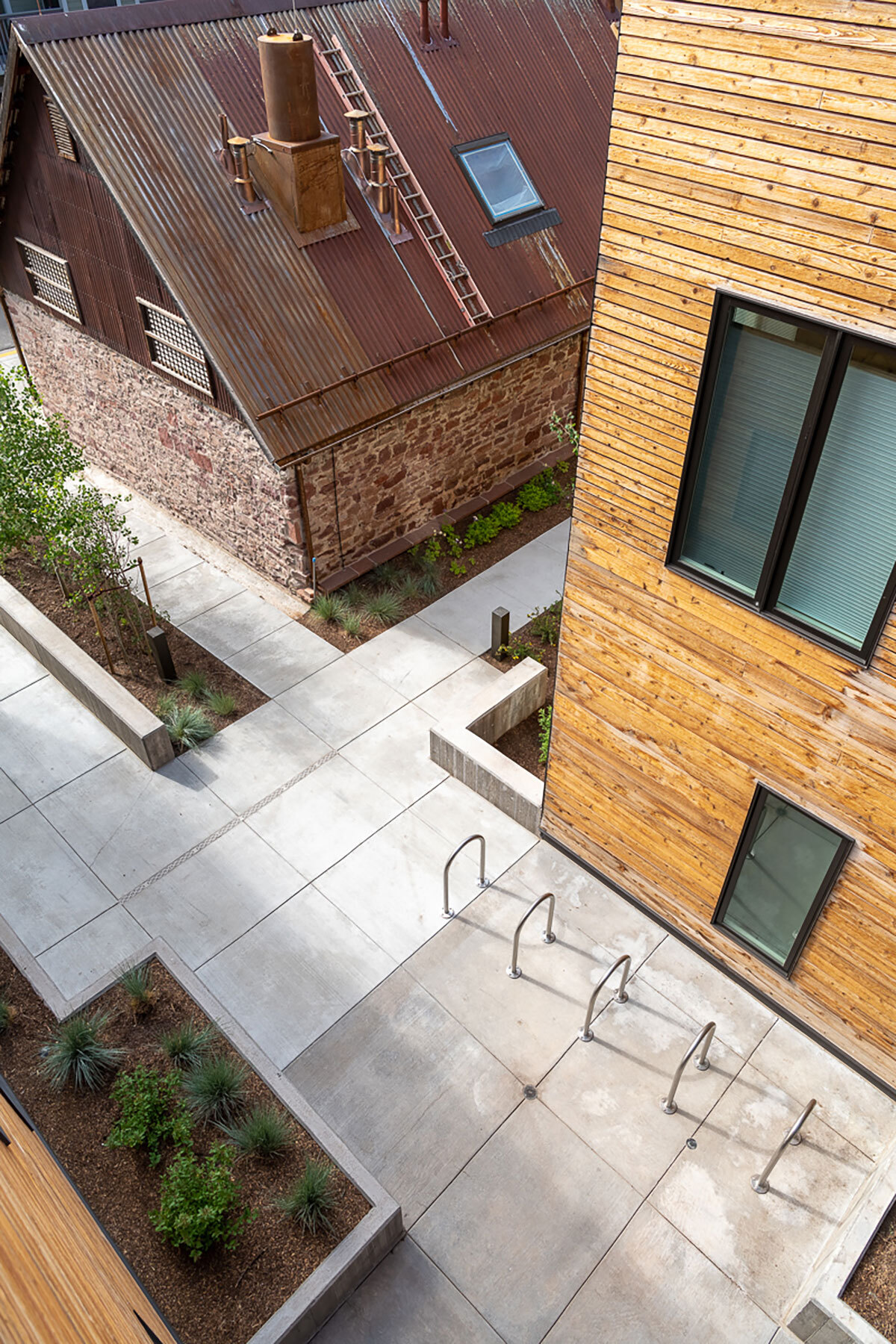 The architecture along the public right of way recalls the facades of Telluride's past, but with a modern sensibility toward the detailing.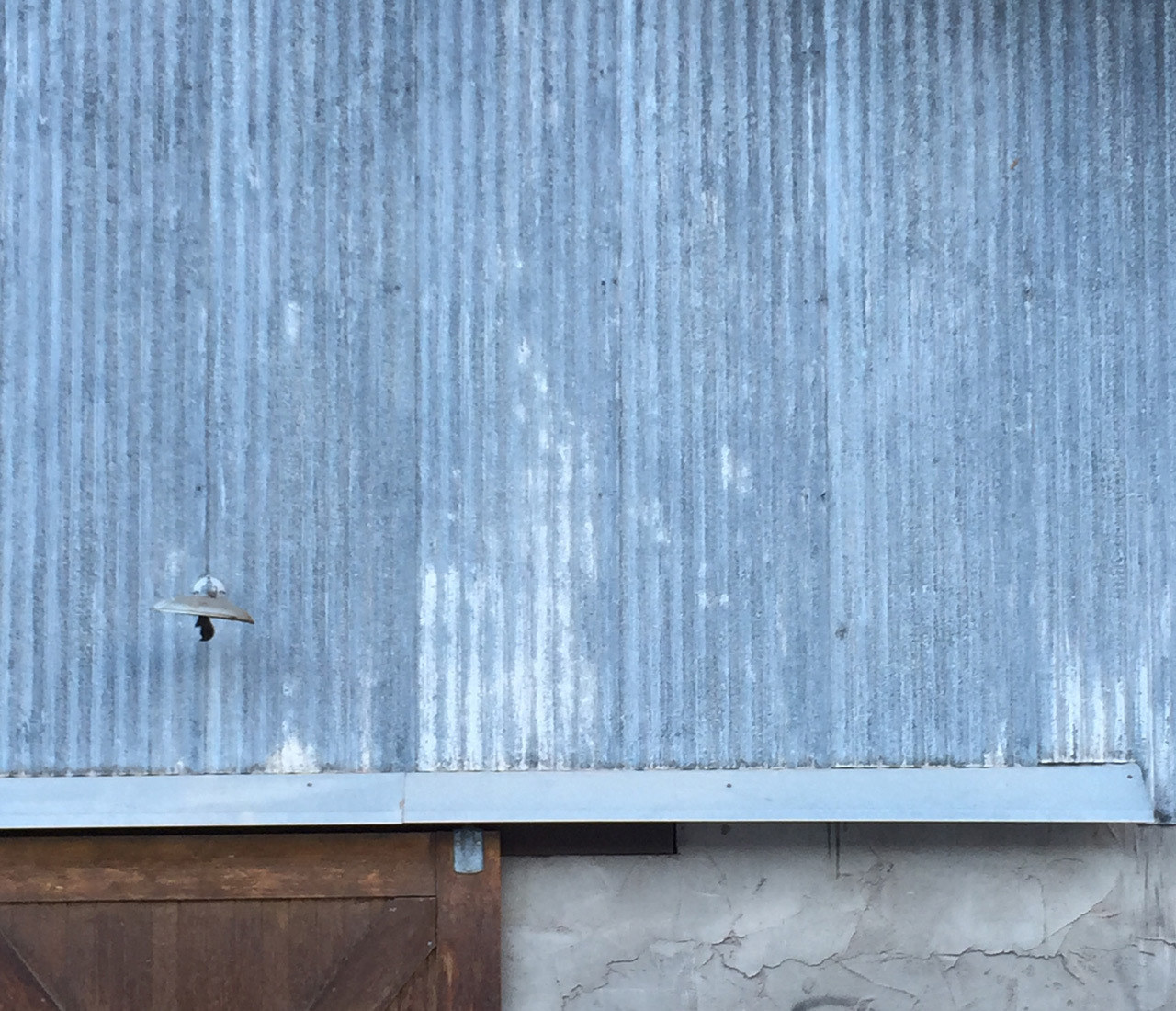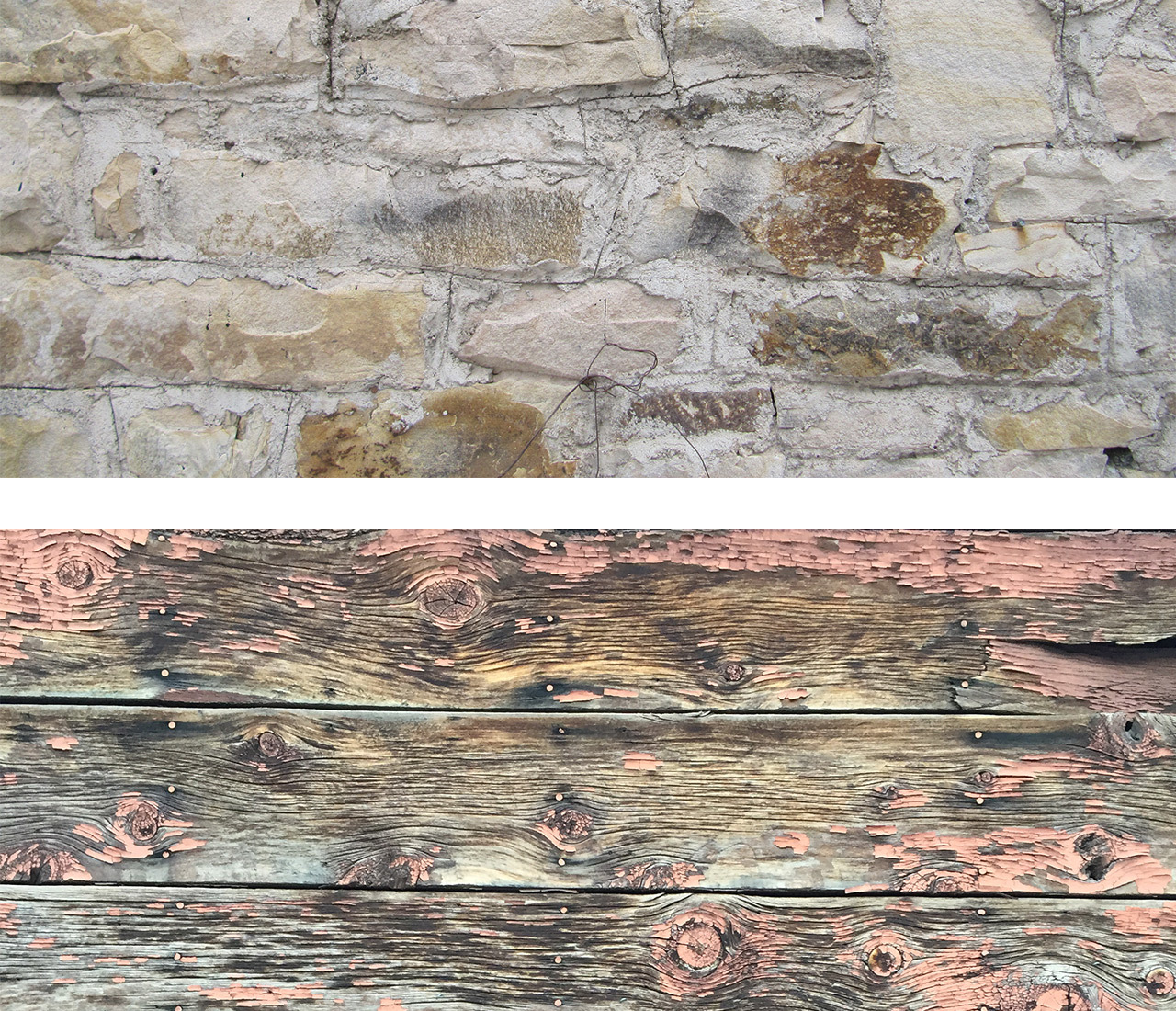 Along the alley is an eclectic mix of materials and scales to reflect the architectural spirit of Telluride's local pathways. Internally to the site, the architecture becomes more modern and spare in detail, yet the mass, scale, and fenestration still speak to the town's historic fabric.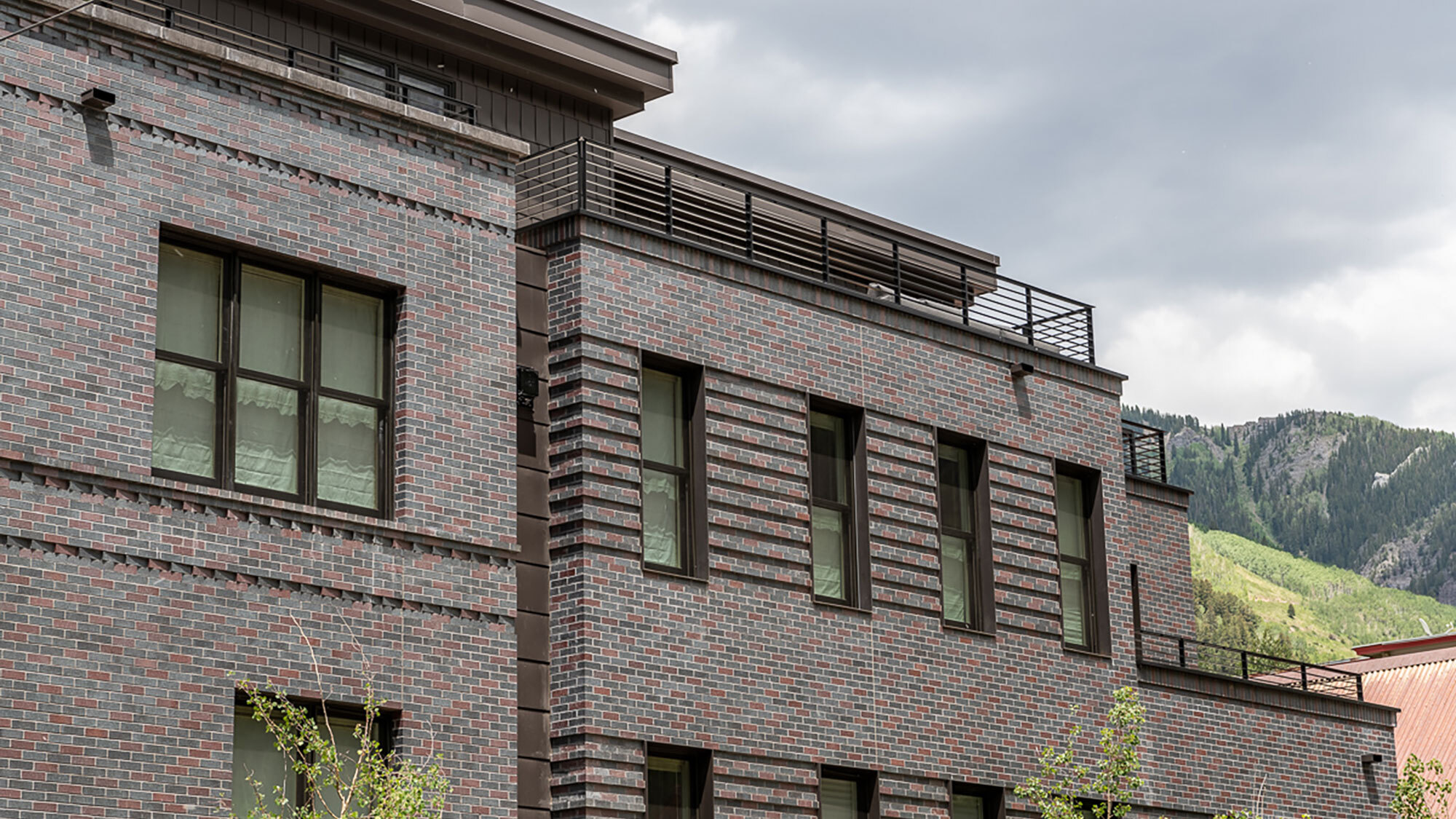 Location
Telluride, Colorado
Project Size
42,000 total SF
5 Buildings
Primary Scope
Architecture, Interior Finishes, and Master Planning
Interior Finishes and Furnishings by River + Lime
Primary Materials
Pre-Weathered Wood Siding, Ironspot Brick, and Bonderized Steel
Related Projects
Aspen, Colorado
Obermeyer Place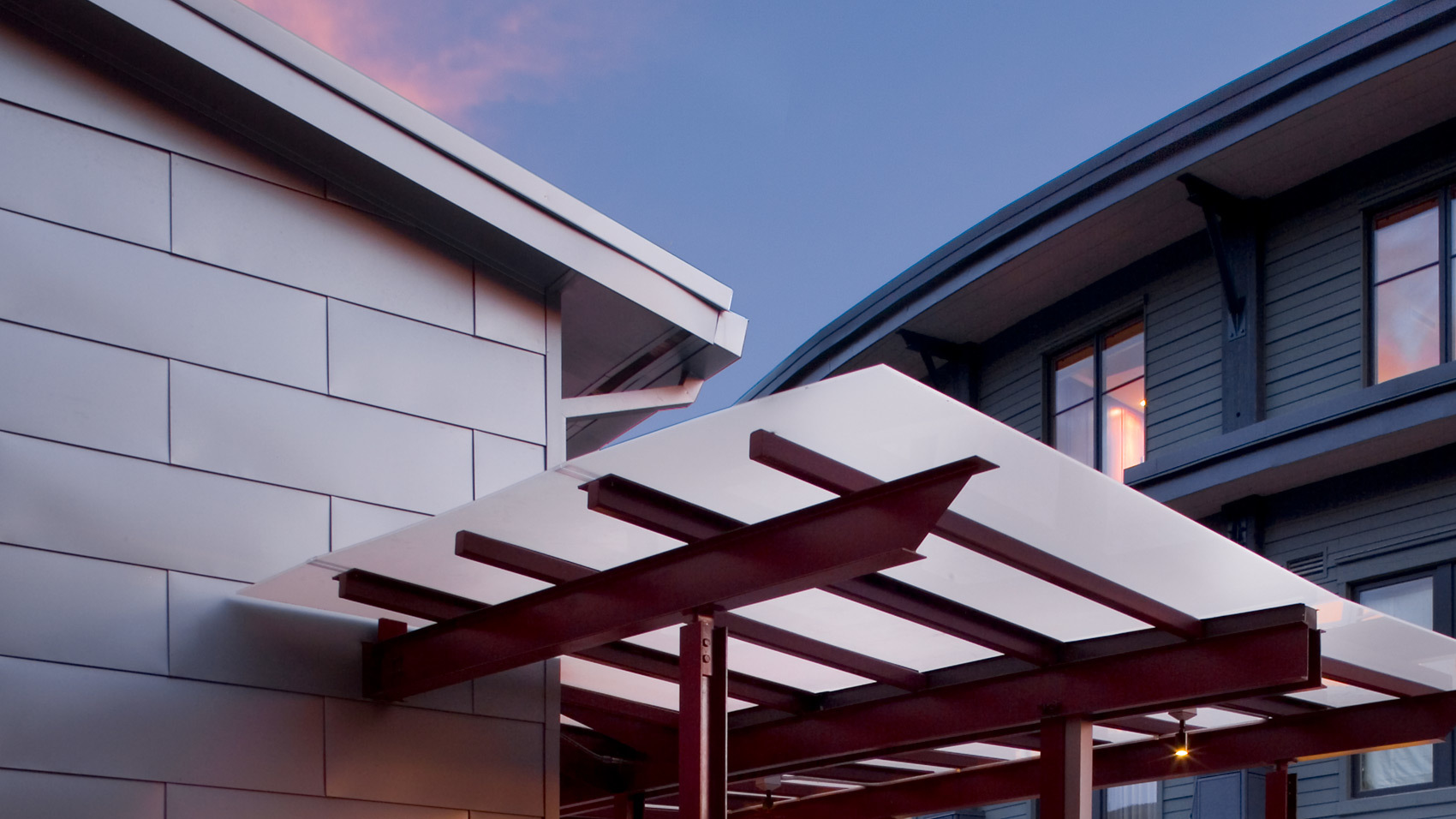 South Hampton, New York
Bay to Beach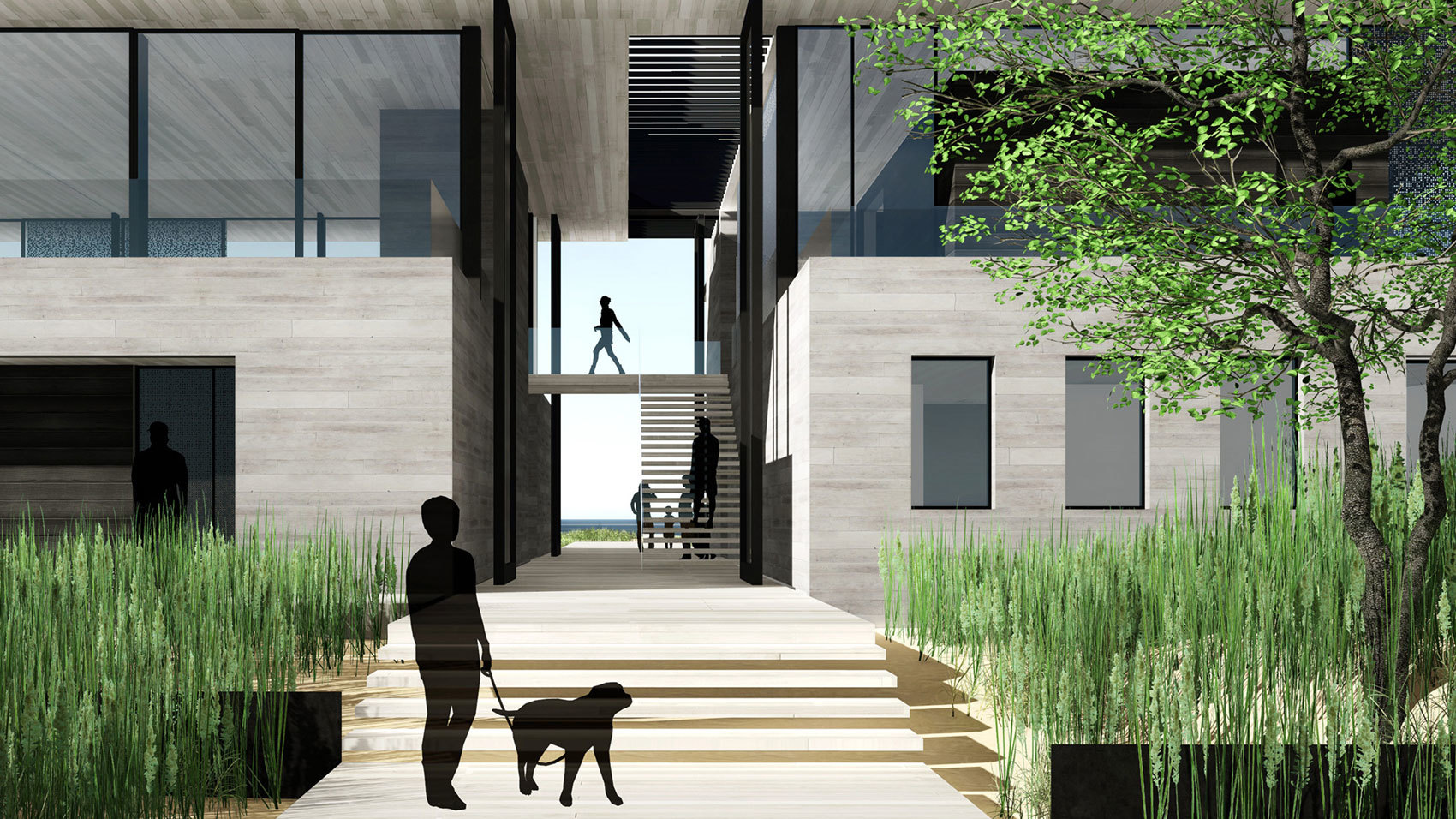 Snowmass Village, Colorado
Snowmass Center